Why a Dovetail Timbers Raised Timber Garden Bed?
Raised timber garden beds have continued to grow in popularity as gardeners become increasingly aware of their many benefits.  As our garden beds are crafted using the traditional dovetail corner technique, they are amazingly quick and easy to assemble, (as shown here.)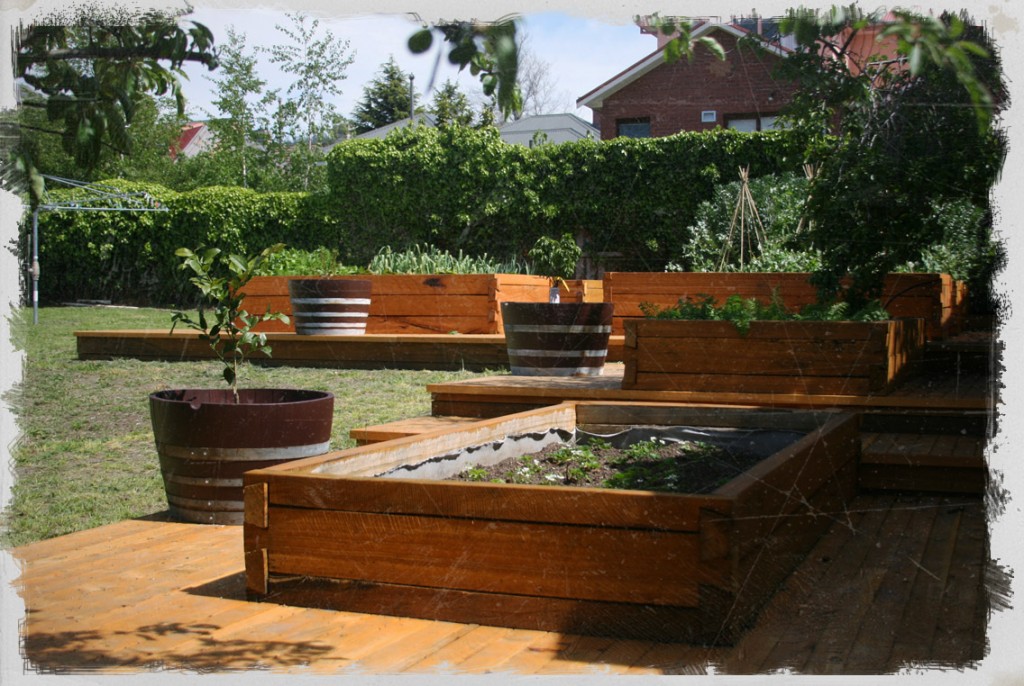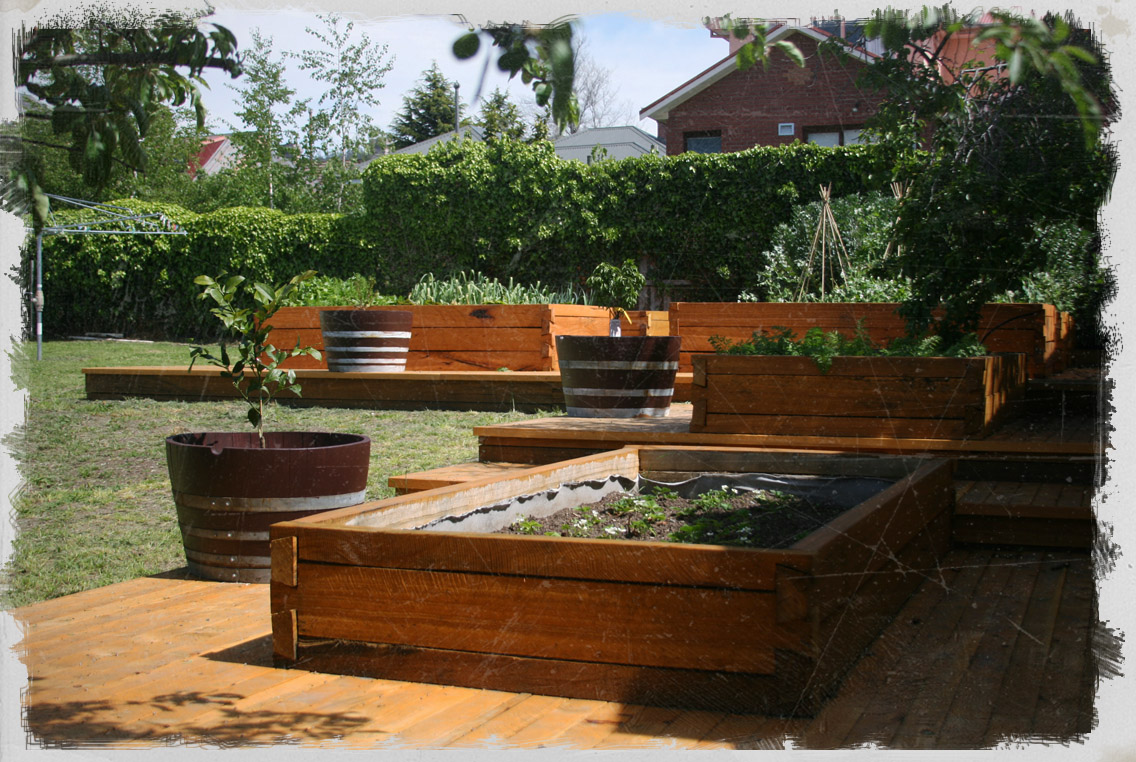 Dovetail Timbers Raised Timber Garden Bed
A simple and elegant way to raise your garden, Dovetail Timbers garden beds provide a secure and lasting structure. Constructed from durable, chemical free and sustainably sourced Tasmanian hardwood, Dovetail Timbers garden beds will be standing for years, guaranteed.
Our raised timber garden beds can also be easily possum and bird proofed with kits we provide.  We can even provide you with a chicken coop that fits neatly atop the beds, or can be shifted about your garden as required.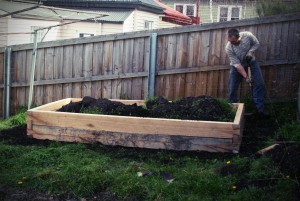 So where can I get one?
Our Dovetail Timbers garden beds are available delivered to your door throughout Australia.  Although we are based in Hobart, you might be surprised how cost effective and quick interstate delivery can be.
Feel free to contact us for an obligation free quote.
Can I get a custom design?
You sure can.  Our garden beds can be easily constructed to suit any size or shape you may require.
Some benefits of using raised garden beds.
Raised garden beds can produce up to twice  the amount of  vegetables and flowers per square meter when compared to normal in-ground beds.  Raised garden beds greatly reduce soil compaction which allows increased productivity.   They allow you to easily introduce and contain fresh or new soils to your garden  and with the increased depth, root systems to flourish.  They can also be designed to drain away excess moisture more effectively than ordinary in-ground garden beds.
Raised garden beds are much easier to work on as they can be designed to a height that suits you particular needs.  As a result, your back and knees will thank you!
You can use them to create a garden on a concrete or paved areas and by internally lining them with a geo-fabric, only the water will seep through leaving your soils nicely contained.
So what do our customers say?
Gillian from West Hobart,
"I am more than happy with the garden bed…I love the look which is why I chose them. They blend in nicely with the garden and the height is just right."

Sue from west hobart…
"I've been delighted with the two beds that Dovetail Timbers built last year. They produced an amazing crop of tomatoes, were very easy to look after, and 12 months later are still in great shape, ready for planting a new crop. I was so satisfied that this year I've added another [dovetail timbers] raised bed to my garden."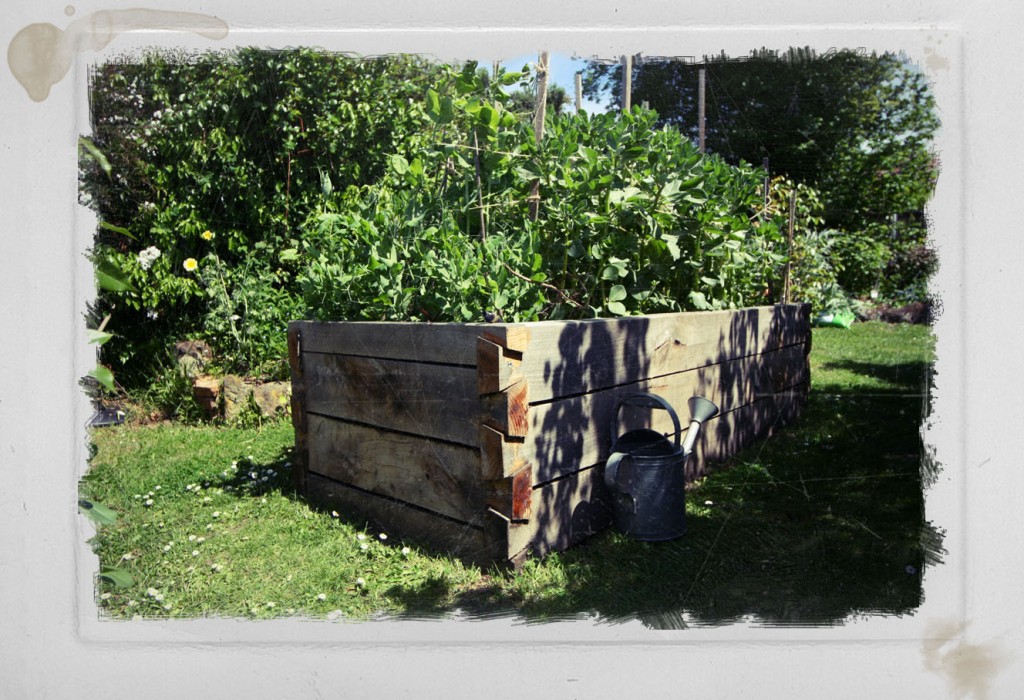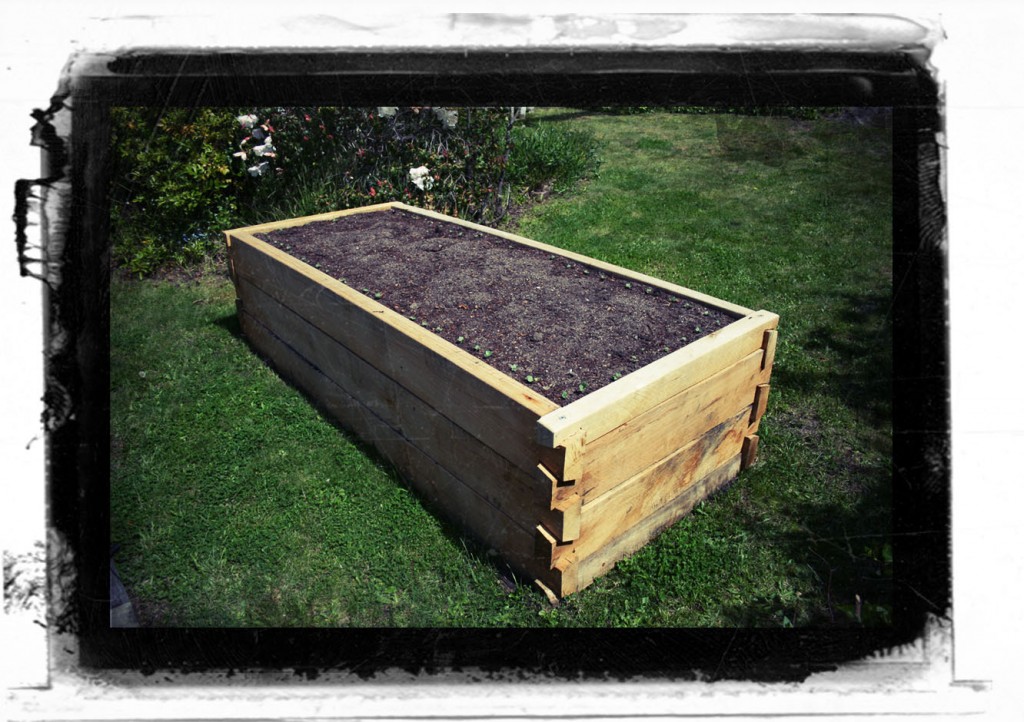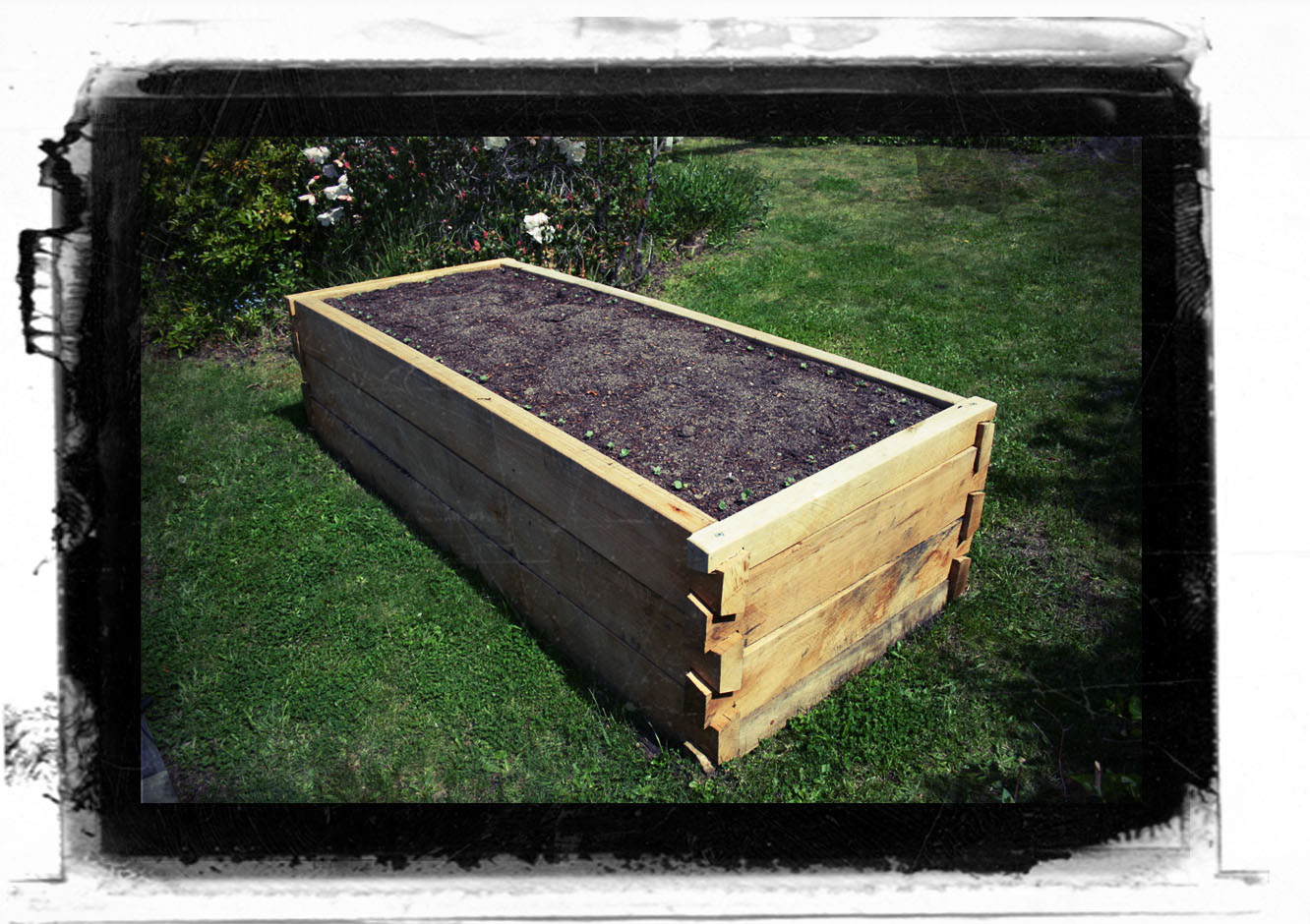 For more information on sizes and prices, please feel free to contact us!